3 Tips To Avoid Keystone Altitude Sickness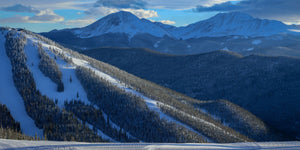 As a company based out of Colorado, we know altitude sickness well. Keystone has one of the highest altitudes of all the ski towns in the state. Learn everything you need to know about Keystone altitude and how to avoid Keystone altitude sickness on your trip.


Keystone Altitude
Keystone altitude is at a base elevation of 9,280 feet above sea level.
Keystone altitude - 9,280 ft (2,830 m)
Many Colorado ski resorts sit between 7,000 and 8,000 feet, making the Keystone altitude one of the highest in the state.
Keystone is both a town and a ski resort, located in the Rocky Mountains just about 70 miles away from Denver. Popularized by its ski resort, it first opened for business dating back to 1970.
At the mountain summit, Keystone altitude climbs to a height of 12,408 feet (3,782 meters).
Keystone Base 9,280 feet (2,830 meters)
Keystone Mountain Summit 12,408 feet (3,782 meters)
Arapahoe Basin Ski Area 10,520 feet (3,206 meters)
Lake Dillon 9,017 feet (2,748 meters)
Keystone Lake 9,280 feet (2,830 meters)
Loveland Pass 11,990 feet (3,655 meters)
At these elevations in Keystone, you'll want to be prepared for the threat of altitude sickness.


What To Do In Keystone
Keystone Colorado is a great place for skiing, snowboarding, and other winter sports. It is also a great place for summer activities like hiking, biking, golfing and fishing.
The area is filled with many attractions including the Keystone Ski Resort, the Arapahoe Basin Ski Area, Loveland Pass, Keystone Bike Park, Keystone Lake, and Lake Dillon.


Yes, you can certainly get altitude sickness in Keystone Colorado with altitudes over 9,000 feet high.
Rocky Mountain Hiking Trails
say 75% of people will experience altitude sickness symptoms over 10,000 feet in elevation.⁵ With Keystone so close to that benchmark, symptoms from headaches and tiredness to nausea and trouble breathing could likely occur.
Keep reading to learn details about Keystone altitude sickness.


Keystone Altitude Sickness
With altitudes between 9,280 ft and 12,408 ft, Keystone altitude sickness is a real threat.
These elevations in Keystone are categorized as high elevation to extremely high altitude.⁴ In general, anything over 8,000 feet is considered to be a high risk of altitude sickness.
There are a variety of factors that can cause altitude sickness. The main issue at hand though is that the higher you go, the less oxygen there is in the air. This means your body will not be able to get enough oxygen from each breath and cause physiological stress.
The symptoms of altitude sickness include:
headaches
loss of appetite
trouble breathing
nausea or vomiting
fatigue or weakness
sleeping issues
If you're planning a trip to visit Keystone, it's vital to be best prepared. Read further on ways can can prepare and potentially avoid Keystone altitude sickness.


3 Tips To Avoid Keystone Altitude Sickness
If you plan on visiting Keystone for a ski trip or summer vacation, you should know about altitude sickness.
The good news is that there are ways to prevent altitude sickness from occurring when you travel to high-altitude destinations like Keystone. Being based in Colorado, we do a lot of research in this department.
Here are three tips to avoid Keystone altitude sickness:


1. Stay Well Hydrated
One of the best ways to avoid altitude sickness is to stay well hydrated. Dry, high altitude climates can cause dehydration and lead to worsening altitude sickness symptoms.


When traveling to the high altitudes of Keystone, make sure you drink plenty of water every day. Drinking enough water will help keep your body from becoming dehydrated. Experts recommend at least half your body weight in ounces of water.


Avoid alcohol, at least on your first day or two, which can make dehydration worse.


TIP:
Use sea salt in your foods or water to add electrolytes and enhance hydration. Or take Zaca's
hydration chewables
to increase water absorption and electrolyte intake.
2. Take Altitude Supplements
Certain vitamins and supplements can help replenish the body with high altitude friendly nutrients.


Altitude supplements come in various forms, such as altitude sickness tablets and high altitude pills. If you're no accustomed to high elevations, altitude supplements are a great option.


It's usually best to start take an altitude supplement between 1-2 weeks prior to your trip, and every day during.


Based on our company research, these 2 ingredients have altitude-related studies:


1. Glutathione - Know as the body's master antioxidant, Glutathione was shown in a 2001 study to be depleted by high altitudes, up to 45%. Replenishing glutathione via supplementation can help increase your levels.²


2. DHM (Dihydromyricetin) - A known herb in Traditional Chinese Medicine extracted from Japanese Raisin, a study revealed it to enhance performance at high altitude. DHM can be an effective herb to supplement for high altitude trips.³


The combination of these study-backed nutrients can aid your Keystone altitude trip.


3. Acclimate and Don't Overexert
Avoid overexertion while at high altitudes because it can make altitude sickness worse by increasing breathing rate and heart rate — both of which put additional strain on the body.


This means resting the first 1-3 days of your trip, and getting ample sleep. If you're planing to ski, snowboard or any other outdoor activities like hiking, you want to be confident that you're not developing altitude sickness symptoms before starting.


As with any kind of physical exertion at high altitudes, it's important not to overdo it when exercising at high altitudes because this can lead to exhaustion and dehydration which both contribute to altitude sickness symptoms like headache and nausea.


On average it can take a few days to acclimate or see
altitude adjustment
. For severe cases, it can take up to 2 weeks. Try to acclimate best as possible before attempting intense activity.
To help acclimate, many visitors coming from sea level will stay in
Denver at 5280 feet in altitude
for a night or two before heading to Keystone. By going up in altitude in increments such as this, it will help your body acclimate better.
Colorado's Choice Altitude Supplement

Founded in 2008, Zaca's high-quality supplement supports hydration, antioxidants, and hydration. Nutrition that enhances performance packed into Zaca's great-tasting chewable tablets. Packaged in packets, you can take Zaca on-the-go as you need and easily travel with in your luggage too. Simply take a 1-2 packets during your trip, and days leading up as well. Try Zaca's chewables today and power your altitude journeys.
SOURCES: 
1. Keystone, Colorado Elevation
https://en.wikipedia.org/wiki/Keystone,_Colorado
2. Effect of high altitude (7,620 m) exposure on glutathione
https://pubmed.ncbi.nlm.nih.gov/11320641/
3. Dihydromyricetin Improves Physical Performance under Simulated High Altitude
https://journals.lww.com/acsm-msse/fulltext/2014/11000/Dihydromyricetin_Improves_Physical_Performance.6.aspx
4. Effects of high altitude on humans
https://en.wikipedia.org/wiki/Effects_of_high_altitude_on_humans
5. Altitude Sickness in the Rocky Mountains
https://www.rockymountainhikingtrails.com/altitude-sickness-rocky-mountain-national-park.htm