Setria Glutathione Supplement: Zaca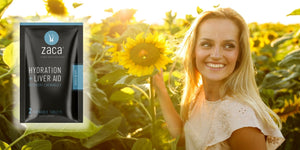 Table of Contents
This is a brief but concise review about Setria Glutathione Supplement: Zaca chewables. This is a product that can help you maintain your health in the best and easiest of ways.


Setria Glutathione Supplement: Zaca
Setria Glutathione is a the highest-quality, most advanced, and effective glutathione compared to other forms of glutathione available. Zaca combines this superior ingredient to make the ultimate Setria glutathione supplement and first on the market as a chewable tablet.
Setria's high purity L-glutathione is produced using a patented process which yields a highly concentrated antioxidant with excellent bioavailability. It is made from the highest quality raw materials and manufactured according to strict cGMP standards for quality and 100% purity, and also shown to be non-GMO and gluten free.
Whether you want to reduce oxidative stress, regenerate Vitamin C and E in the body, fortify your immune system or protect against toxins --- Zaca give you a powerful dose of Setria's Glutathione in every chewable.


The Only Supplement In A Chewable
Zaca is the only Setria glutathione supplement in an easy-to-eat chewable tablet. The convenient tablet form makes it easier to take than liquid or powder forms of glutathione in which you can take on-the-go whenever you need glutathione most. Great for traveling, exercising and workouts, hiking and running, or just everyday wellness use.
In addition, our chewable tablet is fast-acting and highly bioavailable. By dissolving quickly you can feel the results fast!


The Cleanest Setria Glutathione Supplement
Using the world's most effective and highest quality form of glutathione, the Zaca chewable is the cleanest Setria Glutathione formula created.
With Zaca, you get all the benefits of 100% pure Setria® glutathione using a fermentation process that produces a higher purity than other brands on the market. It's free of all fillers, preservatives and artificial ingredients. Zaca is completely non-GMO and we've avoided the synthetic ingredients and chemicals that are commonly found in other brand.
As one of the best-selling brands of glutathione, Zaca is also gluten free, sugar free, soy free, keto friendly, vegan friendly, paleo friendly, and kosher friendly, while flavored naturally in delicious-tasting berry chewables.
Made with pure, fermented Setria glutathione
Free of fillers and preservatives
No artificial flavors or sweeteners
No synthetic active ingredients
GMO free that's 3rd party tested
Gluten free and wheat free
No harmful stimulants
Sugar free, naturally sweetened with xylitol and stevia
No animal origin ingredients
Allergen-free made without soy, eggs, milk, fish or nuts
Keto friendly, vegan friendly, paleo friendly, and kosher friendly
For these reasons, Zaca qualifies as the cleanest Setria glutathione supplement.


Proven To Increase Glutathione Levels
Made from three amino acids: cysteine, glutamate and glycine, the Setria Glutathione in Zaca is clinically proven to raise glutathione levels in the body.
The study showed Setria to raise the stores of glutathione in the body:
30% increase in whole blood glutathione levels¹
35% increase in red blood cells glutathione levels¹
260% increase in buccal cells glutathione levels¹


Master Antioxidant
Glutathione is the body's master antioxidant because it helps maintain the levels of other antioxidants and recycles them like vitamin C and E when they become oxidized. It's the most important antioxidant that our bodies need, which is why Zaca's Setria glutathione supplement is so important to take.
As a tripeptide, it plays a vital role in protecting our cells from damage caused by free radicals. Free radicals are reactive oxygen species that can cause cellular damage if not neutralized by antioxidants like glutathione.
Setria is the highest-quality Glutathione supplement that provides you with a premium source of the antioxidant glutathione. This natural compound is found in almost every cell in your body, where it plays a vital role in supporting your overall health and well-being, and as an antioxidant helps protect cells from damage. It also supports healthy skin, hair and nails.


Body Detoxifier
Setria glutathione in Zaca protect cells from oxidative stress and prevent them from becoming damaged by harmful chemicals or radiation.
The body also uses its own supply of glutathione to regulate immune function and detoxify certain drugs, such as  glutathione alcohol detoxification (ethanol) and acetaminophen detoxification (Tylenol). As with alcohol, alcohol glutathione depletion happens when consuming drinks, and it's essential for proper liver function. Many people use glutathione for liver detox.
Glutathione also neutralizes or helps eliminate toxins, heavy metals and other harmful compounds in your body that may cause discomfort, illness or disease. 


Immune Warrior
When you are sick or stressed out, your glutathione levels can drop significantly. When this happens, your immune system struggles to fight off illness and inflammation becomes chronic.
Supplementing Setria glutathione plays a key role in immune health. Glutathione boosts your immune system and helps fight off illness. Research shows Setria can increase Natural Killer cell activity by two fold to support your immune health.
200% increase in Natural Killer cell (NK) activity¹

In summary of this article and for all the reasons listed above, Zaca as the best and most convenient Setria glutathione supplement on the market.


Try Zaca's Setria-Loaded Chewables Today

If you're looking for a supplement that goes beyond other glutathione products, look no further. As your best Setria glutathione supplement option, Zaca makes chewable tablets that are easy to take on-the-go when you need glutathione most. With a unique and innovative way to take glutathione, Zaca is formulated with other antioxidants such as Japanese Raisin and Prickly Pear for the most potent synergistic results. Whether for an antioxidant boost, detoxification, liver aid, or immune support, Zaca gives you a fast-acting and powerful solution. Try Zaca's Setria glutathione supplement today and feel better faster.
SOURCES:
1. Setria Glutathione Infographic
https://setriaglutathione.com/en/setria-glutathione-infographic
2. Setria Glutathione Studies
https://setriaglutathione.com/en/glutathione-studies
3. Setria Glutathione Antioxidant
https://setriaglutathione.com/en
4. Setria Glutathione Supplement
https://zacalife.com/products/recovery-chewable